A Wellness and Aesthetic Practice & IV Therapy in Austin, TX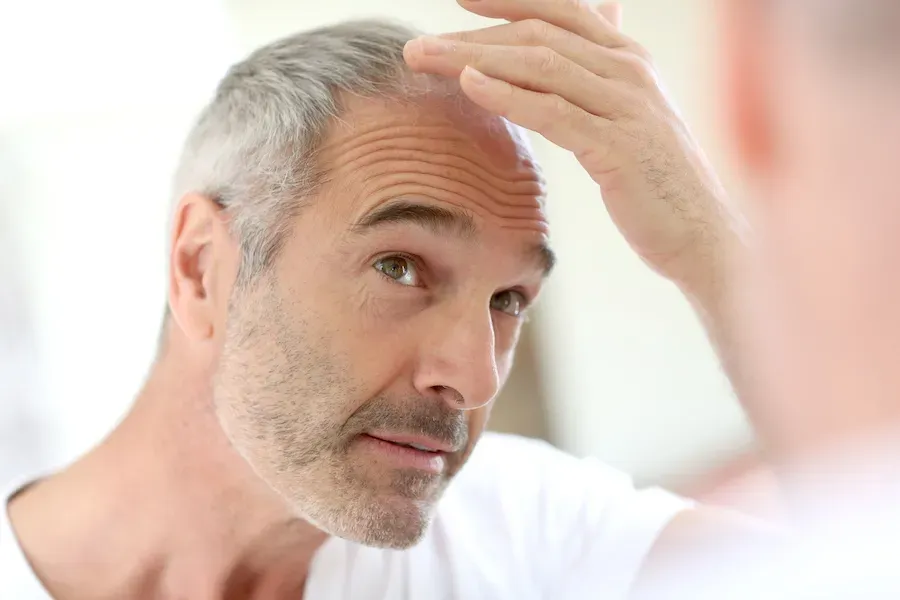 Hair Loss services offered in
Austin, TX
Anyone can lose hair on their head, but it's more common in men. It can result from heredity, medical conditions, hormonal changes, or a normal part of aging. At Revive Medspa and Clinic, Sanjeev Dubey, MD, provides patients with a variety of solutions to hair loss, including biologic treatments,  restoring their confidence and a more youthful appearance. Dr. Dubey can enhance your results if you've recently had a hair transplant. Call the Austin, Texas, office to find out more about hair loss and the solutions available, or request a consultation online today.
When should I do something about my hair loss?
If you have hair loss or thinning concerns, it's best to act now. You can speak to your doctor or dermatologist, but a trichologist at Revive Medspa and Clinic is the best person to tell you whether your hair loss is permanent. They can complete an evaluation to determine whether your hair loss is genetic or due to lifestyle factors.
What is the Norwood scale for hair loss?
The Norwood or Hamilton-Norwood (NHS) scale provides a system for assessing male pattern baldness on a 1-10 basis. Using the Norwood scale, your provider can identify where you fit within the male pattern baldness stages. This scale also includes receding hairline stages.
What are the treatments for hair loss?
Once your Revive Medspa and Clinic provider, Dr. Dubey, has discovered the cause, he can offer you a range of solutions to promote hair growth in cases where hair loss isn't permanent. 
Your personalized treatment plan may include:
Dietary and lifestyle changes
Changes in hair care regimen
Topical treatments
Supplements
Votesse™ (combines vitamin and mineral supplement with topical foam) 
Over-the-counter (OTC) products
Prescription medications
Low-level laser therapy
ARTAS® Robotic Hair Transplant System (a minimally invasive procedure)
Dr. Dubey also recommends different natural and non invasive treatments for hair loss. These treatments can prevent hair loss, promote growth, and treat male pattern baldness.
Medical therapies, such as the serum Minoxidil (brand name Rogaine®) or the pill Finasteride (brand names Proscar® and Propecia®), have been in use for a long time and are known to be effective at improving hair growth over time — but they come with serious side effects*.
Treatments may fall short or show no visible improvements for those with permanent hair loss. In this case, it's time to consider medical aesthetic treatment's effective, long-lasting results.
Hair loss doesn't have to be permanent. Contact Revive Medspa and Clinic for a free consultation by phone or online today, and allow them to help restore your hair and confidence.
*Minoxidil is FDA-approved to treat hair loss in men and women and helps to regrow hair but may produce serious side effects. Indicated for refractory hypertension, it carries a black box warning.
*Finasteride is FDA-approved for treating benign prostate hyperplasia and androgenic alopecia (male pattern hair loss) in men. Pregnant women shouldn't handle it as it can be absorbed through the skin and cause congenital disabilities.