Our Services / Anti-Aging
A Wellness and Aesthetic Practice & IV Therapy in Austin, TX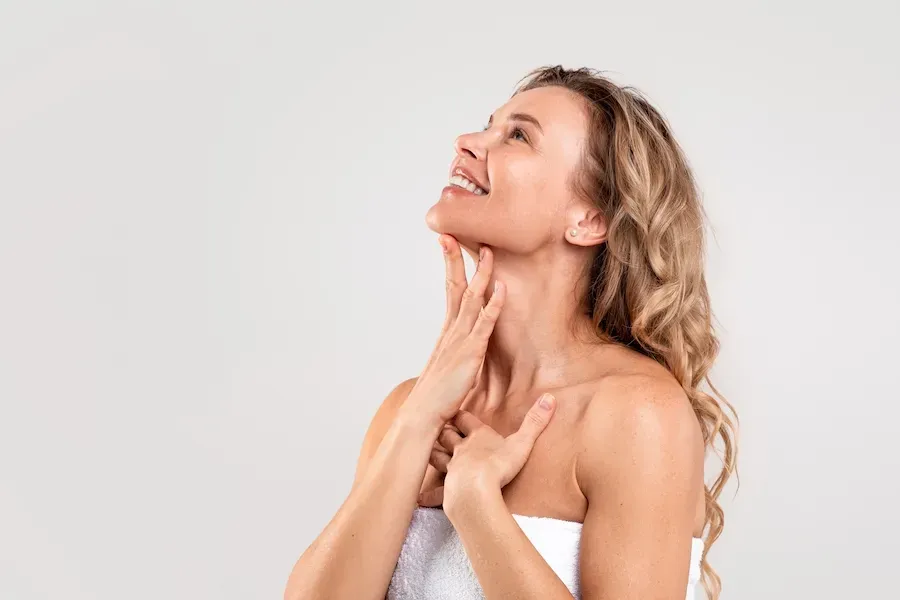 Anti-Aging services offered in
Austin, TX
More than 60% of Americans use anti-aging treatments daily in their homes — but if your current anti-aging routine doesn't give you the youthful results you seek, it's time to take it to the next level. At Revive Medspa and Clinic, medical director Sanjeev Dubey, MD, offers a suite of innovative anti-aging treatments, including intravenous (IV) therapy, microneedling, and pharmaceutical-grade skin care from BioJuve™. Call the Austin, Texas, office or book your appointment using online scheduling now. 
Anti-aging refers to treatments and behaviors that help you prevent, treat, and reverse age-related damage to your face and body. 
While anti-aging treatments generally focus on the aesthetic (appearance) angle, at Revive Medspa and Clinic, anti-aging routines also support your whole-person wellness. 
What does anti-aging involve?
Anti-aging treatments vary widely, from very simple to complicated skin care routines. At Revive Medspa and Clinic, Dr. Dubey helps you develop a personalized anti-aging regimen that addresses your specific concerns. Your routine may include both in-office treatments and skin care at home, such as: 
Dr. Dubey recommends the BioJuve™ skin care line for premium-level skin treatments at home. BioJuve products use one-of-a-kind, scientifically proven microbe technology. 
Xycrobe™ Technology, a proprietary live strain of power-packed microbes, creates important BioEssentials™ within your skin. The BioEssentials, including potent antioxidants, proteins, and amino acid chains called polypeptides, give your skin 24-7 support. 
The BioJuve product line, including Conditioning Cleanse, Hydrating Barrier Cream, Living Biome Essentials Serum, Sheer-Finish Sunscreen, and Biome Support Complex, offers comprehensive skin care to use in your own home. The line has customizable choices for normal, oily, and dry skin types. 
BioJuve is ideal for anti-aging because the products can improve skin texture, tone, fine lines, sun damage, and wrinkles in as little as one week*. 
Microneedling uses the state-of-the-art SkinPen® to create tiny punctures in your skin, creating direct channels to the dermal skin layer that makes elastin and collagen. This triggers an injury response, in which you make extra elastin and collagen. Together, the two substances tighten, firm, and smooth skin texture to help you look younger.
Dr. Dubey adds platelet-rich plasma (PRP) from your own blood to microneedling treatments. The growth factors contained in PRP stimulate additional collagen and elastin growth and encourage faster skin restoration and regeneration.
Dr. Dubey can also suggest treatments that support great skin health to maximize your results. 
What treatments support anti-aging from inside the body?
Intravenous (IV) therapy can help enhance the results of skin care and aesthetic treatments like microneedling. Nutrient depletions or deficiencies can cause your skin to thin, wrinkle, and sag faster, but restoring your optimal nutrient balance through IV therapy can give your body what it needs to support healthy skin. 
Call Revive Medspa and Clinic or book your appointment through online scheduling for anti-aging help today.